Thumbnails Style
Select Navigation Thumbnails to access navigation thumbnails style settings.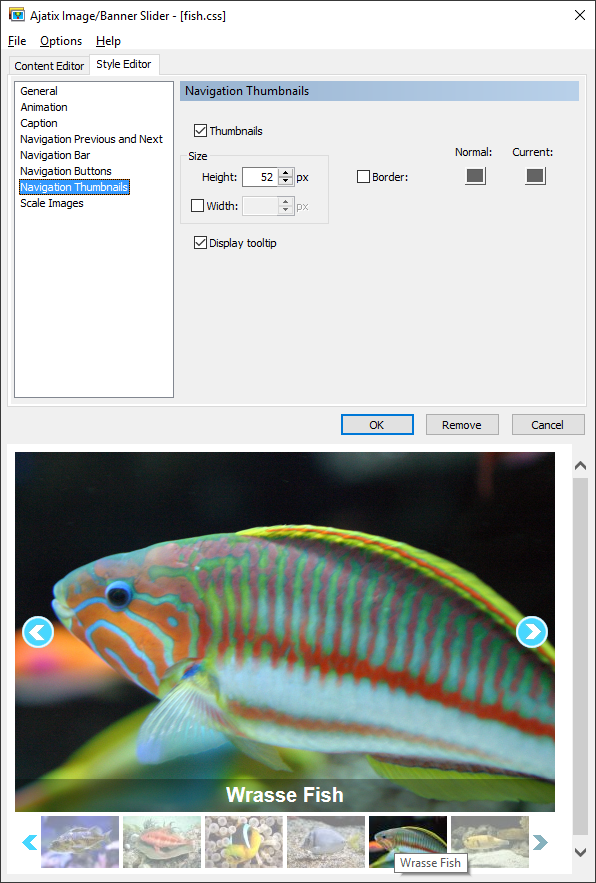 Thumbnnails
Turns thumbnails on and off.
Height
Specifies the height of the thumbnails.
Width
Specifies the width of the thumbnails. If not explicitly set, the width is automatically calculated proportionally to the thumbnail's height.
Border
Turns thumbnails border on and off.
Display title
Turns thumbnails title on and off.