Editing Levels
Select Top Menu or Submenu to access corresponding level settings. Top Menu settings are applied to the topmost level of the menu. Submenu settings are applied to all submenus, also known as dropdowns or flyouts.
Responsive & Mobile group of settings allows to edit the menu appearance on narrow screen devices.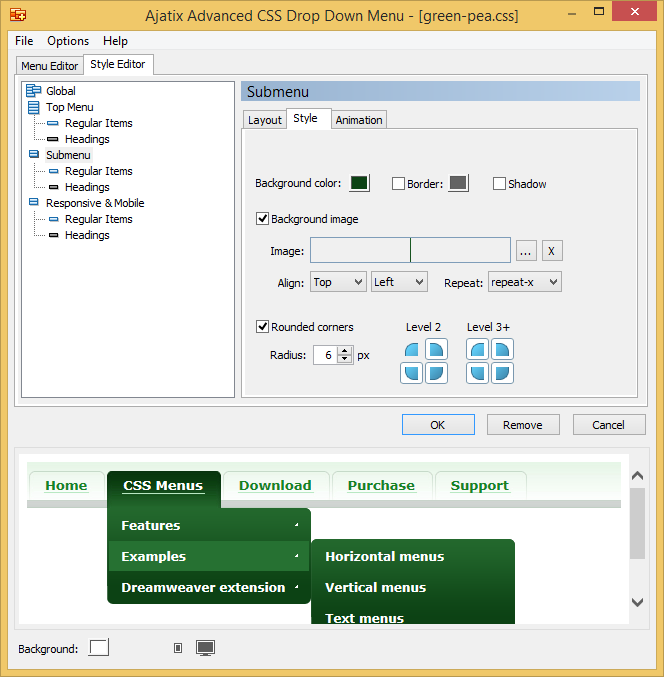 Level settings are divided into three groups: Layout, Style and Animation. Animation settings are available for submenus only.