Editing Level Animation
You can apply different opening animation effects to submenus. Switch to the Animation tab of the Submenu panel to access animation settings.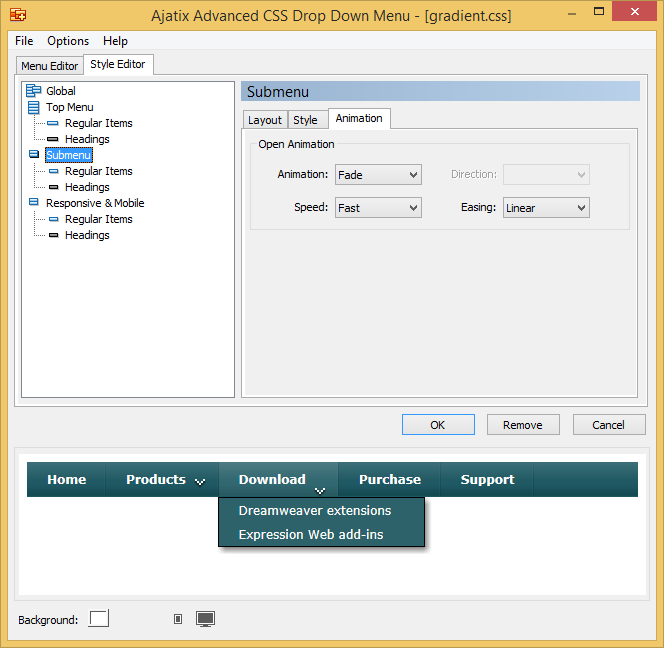 Animation
Specifies the type of animation. There are None, Roll, Slide, and Fade options available.
Direction
Specifies the direction of animation for Roll and Slide effects. When Auto option is selected submenus will open downward under a horizontal level and rightward under a vertical level.
Speed
Specifies the speed of the animation. You can select between Slow, Normal, and Fast options.
Easing
Easing can make animations look more realistic by applying gradual acceleration and deceleration during animation. Easing can also simulate such physical effects as bounce (Bounce) or overshoot (Elastic).