Editing Thumbnail Labels Style
Select Thumbnail Labels to access thumbnail labels style settings.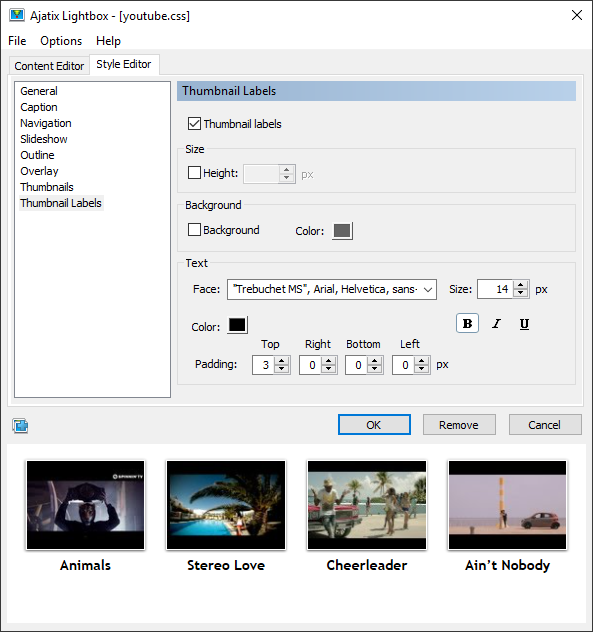 Thumbnail labels
Turns thumbnail labels on and off. If it is on the Thumbnail label field is enabled in the content editor. See content editor for details.
Height
Determines the height of the thumbnail label area.
Background
Turns on and off the thumbnail label's background.
(Background) Color
Sets the color of the thumbnail label's background.
Face
Specifies the font face.
Size
Defines the font size in pixels.
Bold, Italic, Underline
Specifies text weight, style, and decoration.
(Text) Color
Sets the text color.
Padding
Specifies paddings around the thumbnail label's text.