Registration
You can use an unregistered copy of the Lightbox extension for evaluation purposes for up to 15 days. You are required to purchase a license in order to continue using the Lightbox extension or any content created with it (HTML, CSS, JavaScript, images, etc) after the trial period is over.
To purchase the extension visit Ajatix website http://www.ajatix.com/purchase.html. Upon the purchase, you will receive an e-mail with your personal registration information.
To register the Lightbox extension select Help->Enter Key... in the top menu.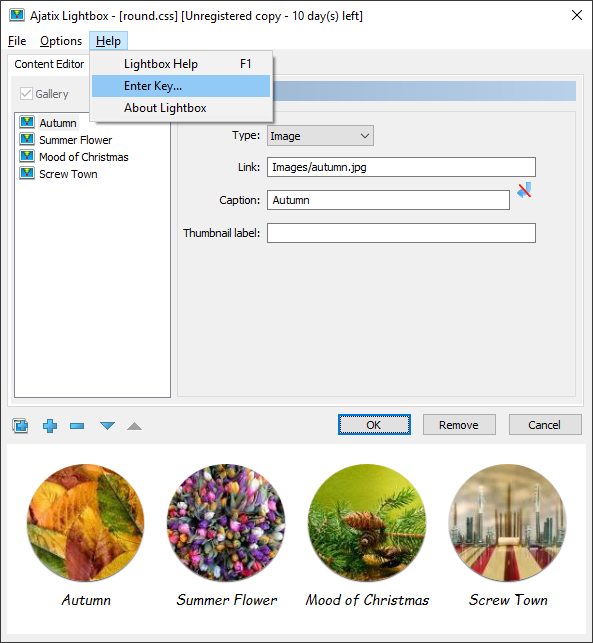 Enter your registration name and key exactly as they appear in the registration e-mail, including a company name, if present.
Click OK to complete the registration process.