Editing Slideshow Style
Select Slideshow to access slideshow style settings.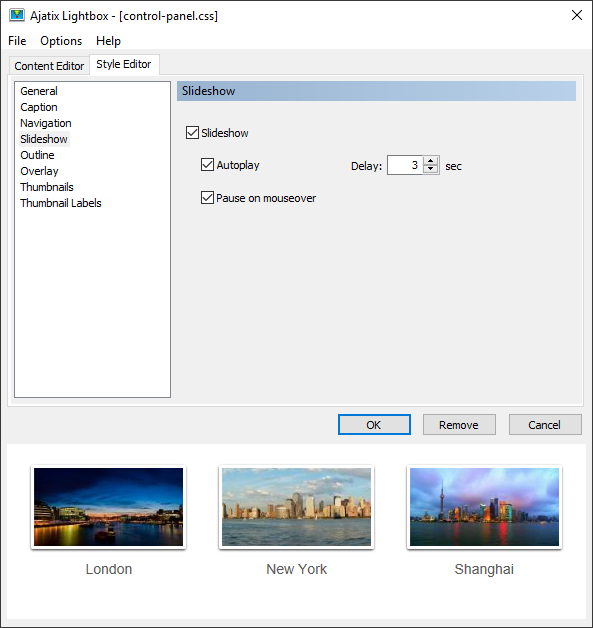 Slideshow
Turns slideshow on and off. The Play and Pause buttons will be available only if the slideshow is on.
Autoplay
Start playing the slideshow automatically when the lightbox opens up.
Pause on mouseover
Stop playing the slideshow on mouseover and continue playing the slideshow on moseout.
Delay
Sets how long to show each image in the slideshow.