Editing Outline Style
Select Outline to access outline style settings.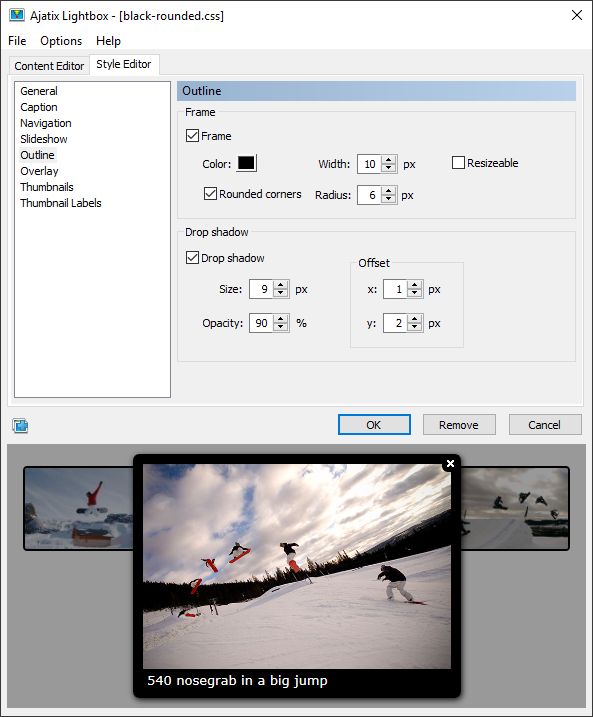 Frame
Turns on and off a frame outline around the lightbox. White or black outline can be selected.
Color
Specifies the color of the frame.
Width
Specifies the width of the frame.
Rounded corners
When selected, corners of the frame outline will be rounded.
Radius
Defines the corner radius.
Resizeable
When selected, the window of the lightbox with a frame outline wil be resizeable.
Drop shadow
If set, the lightbox will cast a shadow.
Size
Specifies the shadow size.
Opacity
Defines the shadow opacity.
Offset
Specifies position of the shadow relative to the lightbox.