General Settings
Select General to access general settings.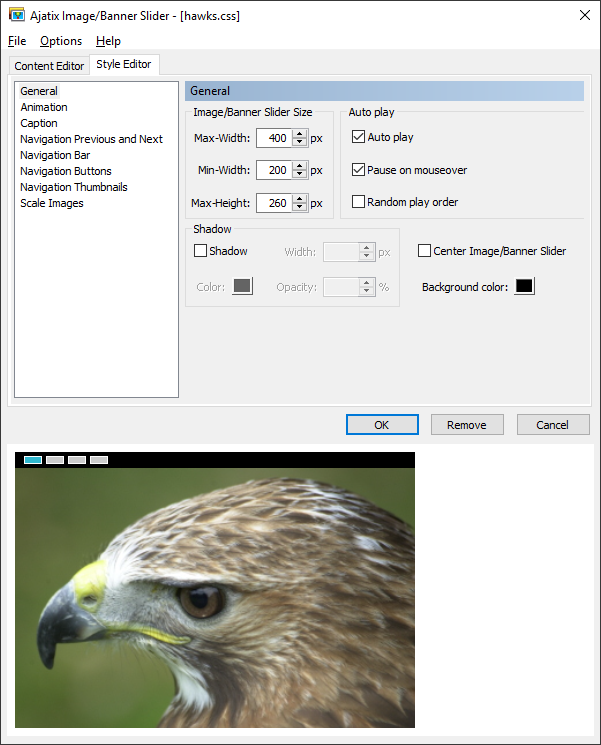 Image/Banner Slider Size
Determines the size with which the images will be displayed.
Hint: It is recommended that all the images used in the Image Banner Slider are of the same size and the Image Size is set in accordance with the actual size of the images.
Max-Width
Specifies the maximum width of the slider
Min-Width
Specifies the minimum width of the slider
Max-Height
Specifies the maximum height of the slider
Auto play
Set to automatically play the slider.
Pause on mouseover
Set to stop playing when the mouse is over the slider.
Random play order
Set to display images in random order.
Shadow
Sets CSS3 shadow around the slider.
Center Image/Banner Slider
Set to center the slider on the page.
Background color
The color of the slider's background. The background can be seen when the navigation bar position is set to Above or Below.