Editing Menu Structure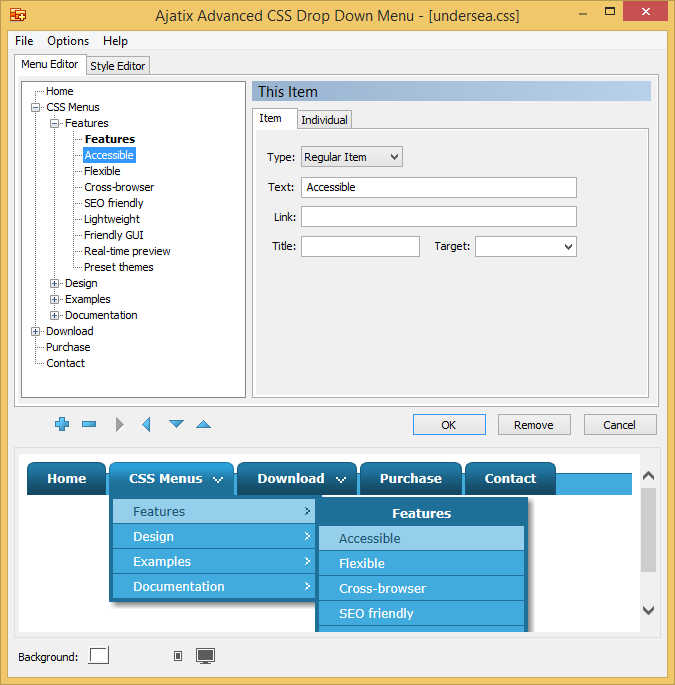 Use Add New Item, Remove Item, Move Item... buttons under the menu structure treeview to add new items, to remove items, and to arrange items into the menu hierarchy.

You can enter information for each individual item, such as text and link, as you populate the menu, or you can do this later.
Creating a submenu
To create a submenu click Add New Item

and then move the new item to the right by clicking Move Item Right

.
Import menu structure
To import a menu structure select "Import Menu Structure ..." in the File menu. See Import Menu Structure.