Editing Control Bar Style
Switch to the Control Bar tab of the Navigation panel to access control bar style settings.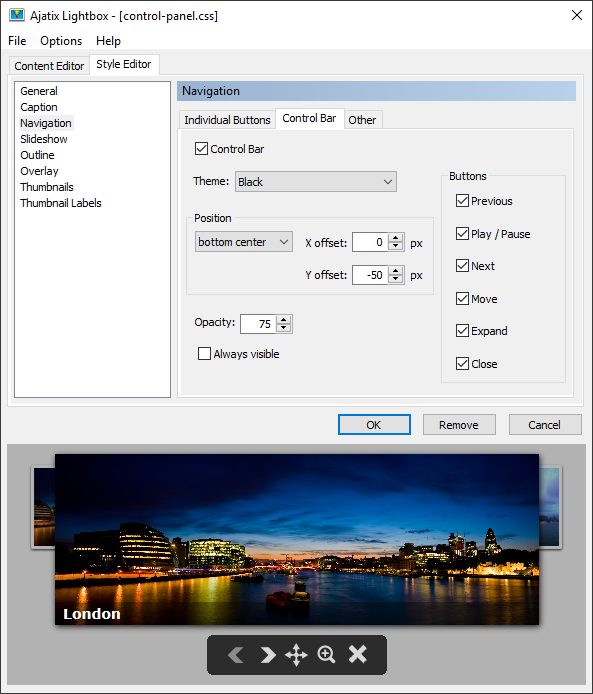 Control Bar
Turns control bar on and off.
Theme
Allows to select one of the preset control bar themes.
Position
Where to position the control bar.
X offset
Controls horizontal offset.
Y offset
Controls vertical offset.
Opacity
Sets opacity. 100 is fully opaque, 0 is fully transparent.
Always visible
The control bar will be visible always.
Buttons
Determines the buttons to be displayed in the control bar.