Individual Images
To assign individual images to a menu item switch to the Individual -> Images tab.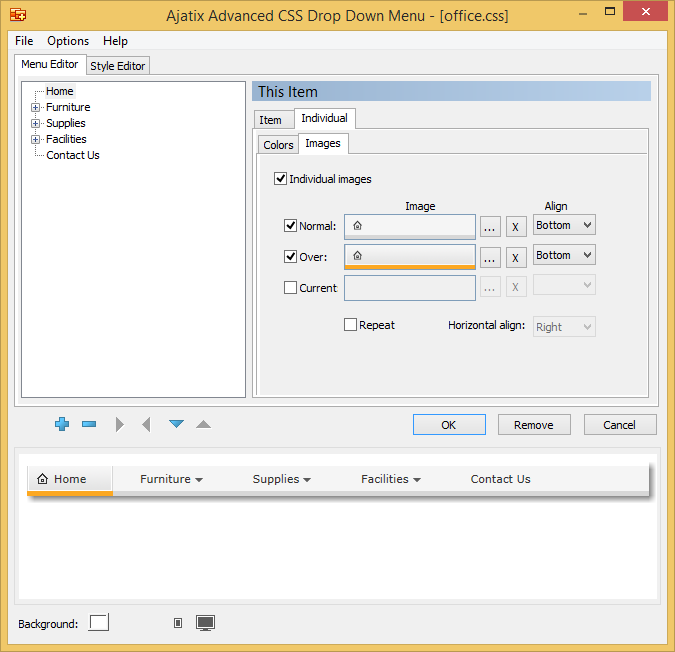 Normal
Image for the normal state (mouse off) of the item.
Over
Image for the mouseover state of the item.
Current
Current ("You are here") Image.
Align
Specifies how images are aligned in the item.
Repeat
Specifies whether or not the images should be repeated (tiled). If set, the images will be repeated both vertically and horizontally.